You are here
Student Success
Student success can be measured in multiple ways. The Achieving the Dream student success metric provides a comprehensive way of looking at student success which includes graduation, transfer to a four-year school, or continuing enrollment with 30 or more credits. The Achieving the Dream measure includes full and part-time degree-seeking students, in recognition of the fact that many students, especially those attending community colleges, do so on a part-time basis. This way of defining student success takes into account the varied intentions of our students who are not captured in traditional student success measures which are limited to first-time, full-time students.
Based on the Achieving the Dream metric for MassBay students, the rate of student success is not only consistent, but rather high — 51% for the Fall 2008 cohort — exceeding both the national rate of 42% and the average among community colleges in the Commonwealth of 47%. MassBay Community College has the highest Achieving the Dream success rate among all 15 community colleges in the Commonwealth.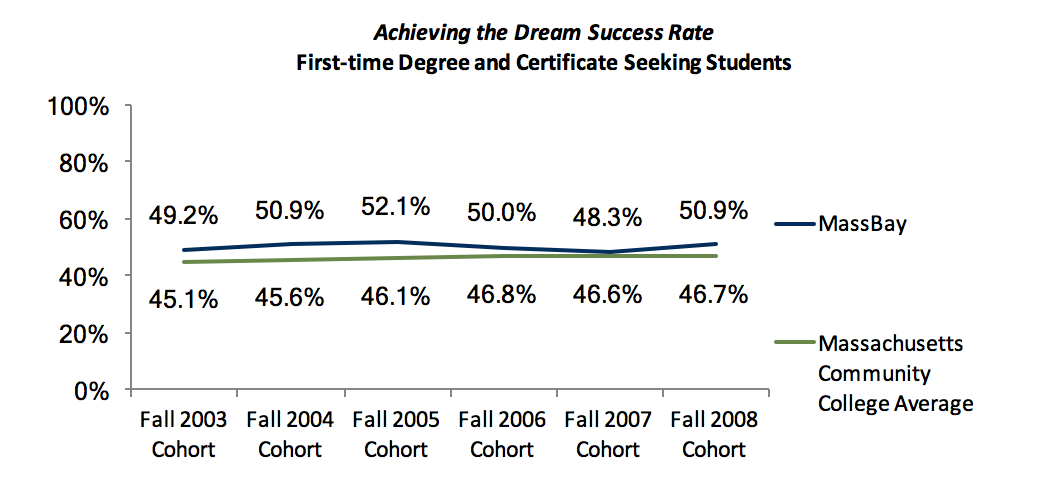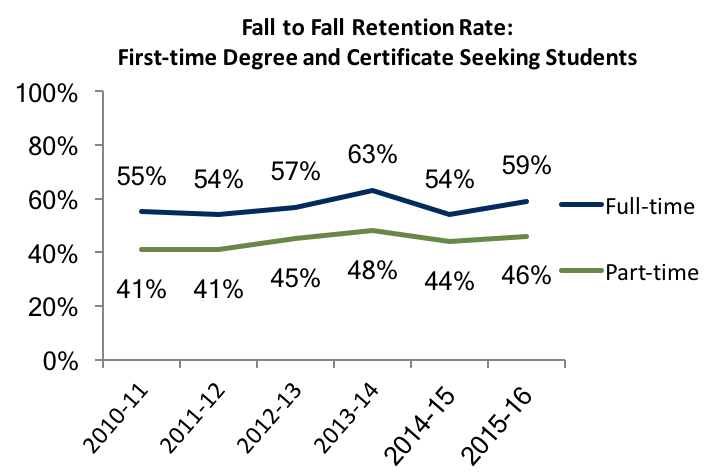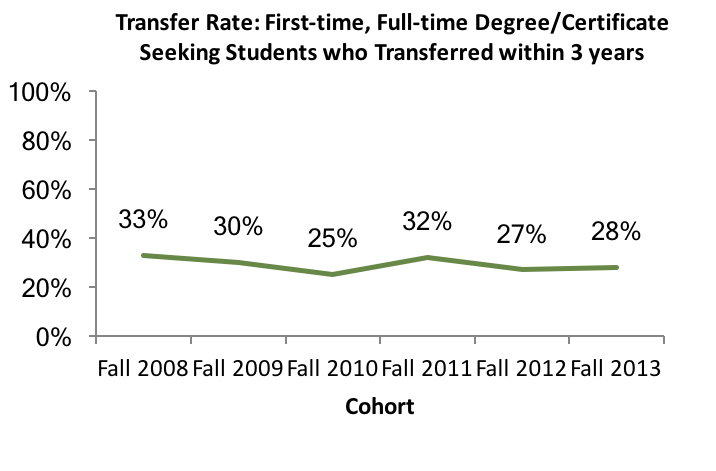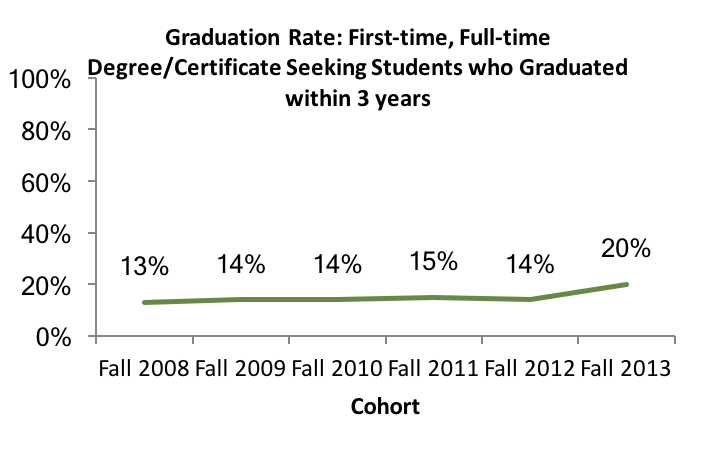 Student Success Metrics
Click here to examine graduation, transfer, and retention rates of MassBay students.
Check out our NEWSROOM to read about some MassBay success stories.