You are here
Wifi - Manual Profile Creation for Windows
Windows clients that are not patched to recent versions may have to manually create the wireless profile.
Please open Control Panel → Network and Internet and Choose "Manager Wireless Network".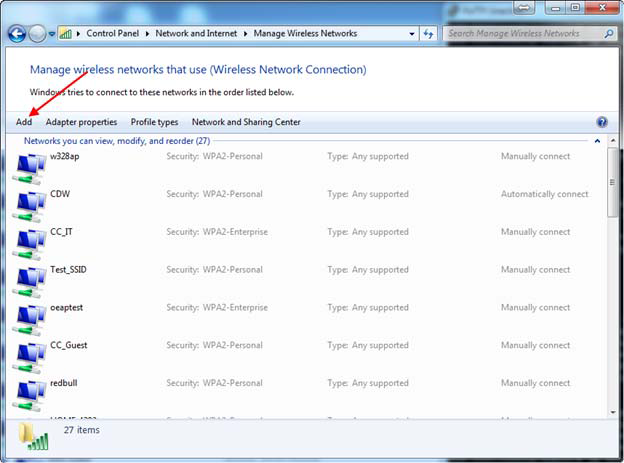 Now click "Manually create a network profile".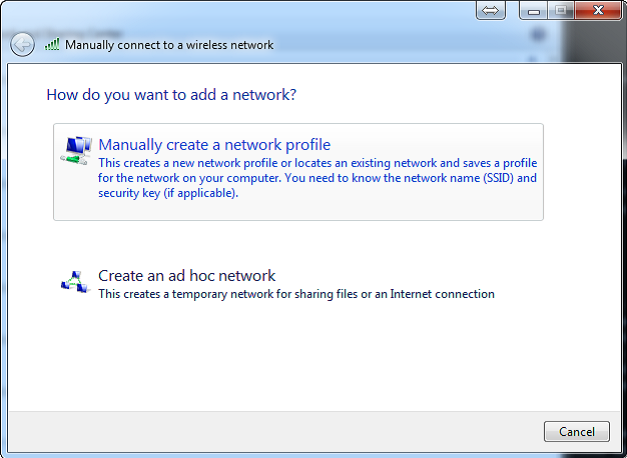 Please enter the information as it appears below and click next.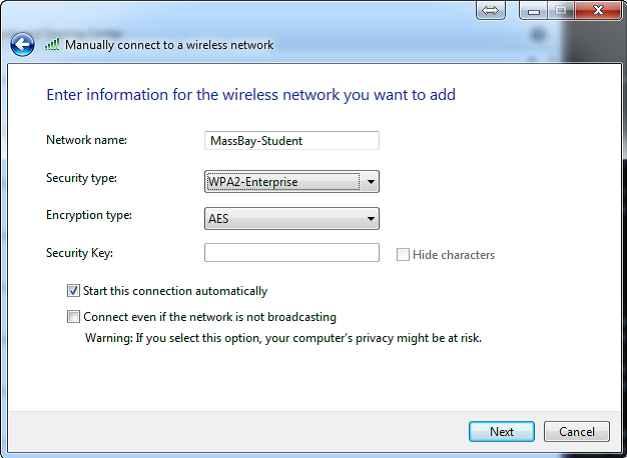 We now need to customize your settings, please click "Change connection settings".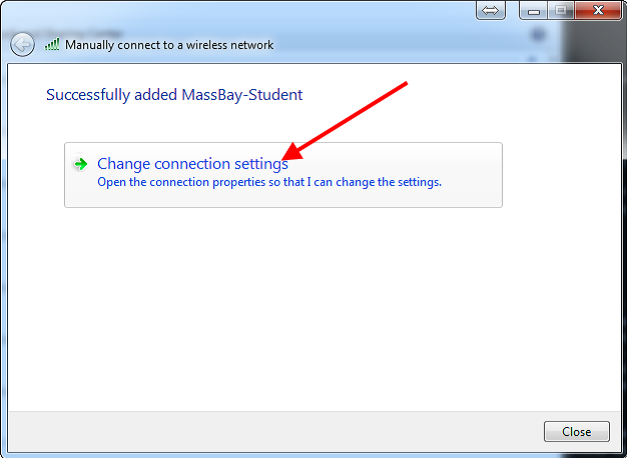 The new dialogue window will have two tabs, the "Connection" tab is ok with default settings, click the "Security" tab to finish configuring the profile.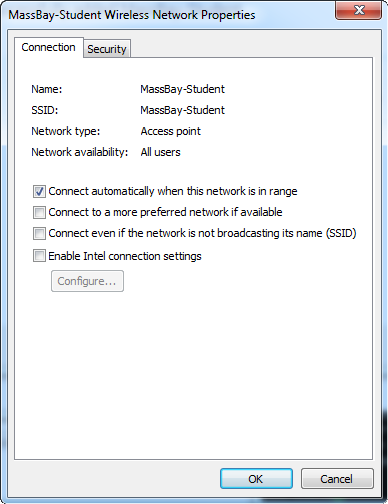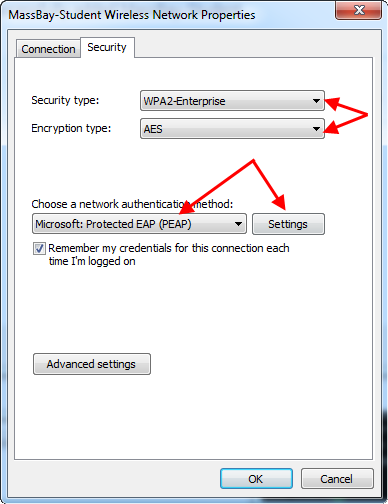 The next dialogue box will have the settings for the PEAP parameters.
Follow the screenshot exactly to configure the client.
Then please click "Configure".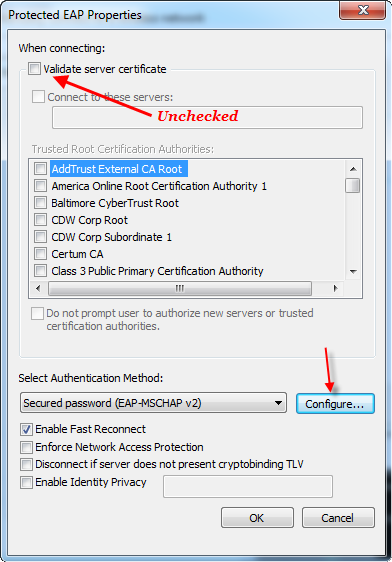 You should have clicked "Configure". We recommend not checking it as most patrons will be using their personal machines, and your local Windows login will not work. If you are using a MassBay Windows machine equipment please leave this checked.
Click "OK".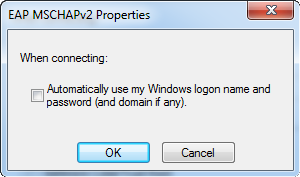 You are done. Click "Close" as seen below.